All in One Divi Layouts Library for Your Website
Build unique and beautiful Divi websites with premium layouts of different kinds — all in a single Divi Layouts plugin. Blog, Post, Header, Footer, Form, Testimonials and a layout library full of possibilities.
Import Stunning Divi Layouts With a Single Click
Divi Layouts Extended brings stunning Divi layouts directly to your website with a single click – no manual import is required. Preview each layout and save to the library what catches your eye. It's the fastest way to use custom and unique designs on your Divi website. Plus, all layouts are customizable and suit websites of any niche. Thus, Divi Layouts Extended is the preferred way to go custom in Divi.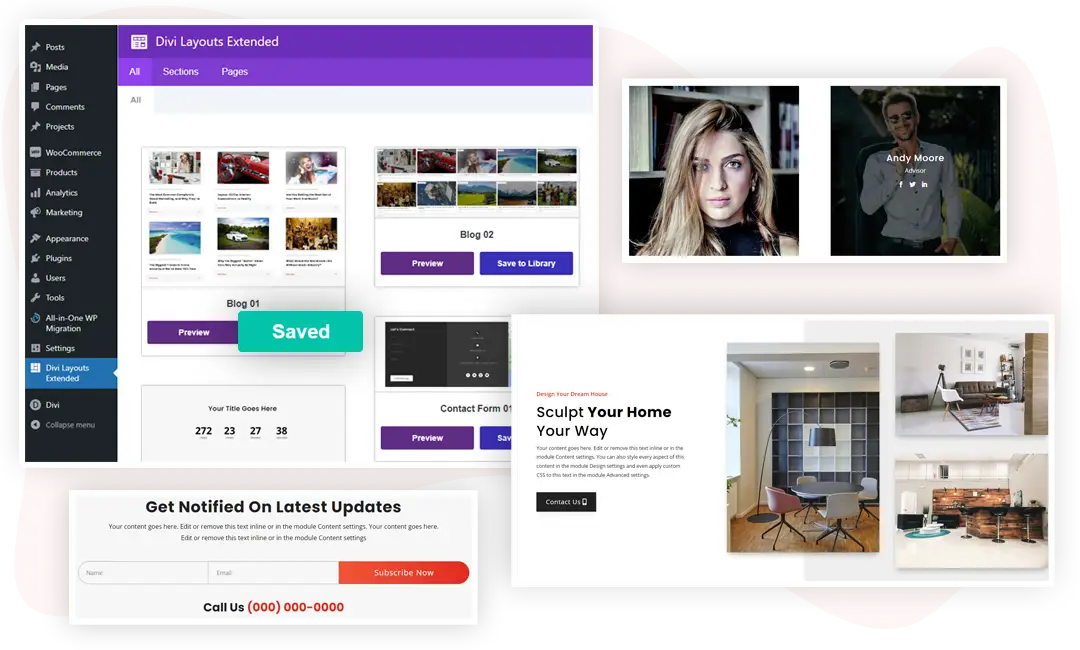 Highly Flexible Layouts for Divi Websites of All Kinds
Whether you're developing a new website or giving an existing one a new look; the layouts of Divi Layouts Extended will help you achieve higher standards. You'll build a website worth visiting a thousand times without trying too much. Have a highly readable blog, organized navigation, clear forms, engaging testimonials, and loads of best Divi layouts to build a site you can call a dream come true!
The Divi menu layouts of this plugin allow website visitors to explore the site freely. Besides, show notifications, social icons, CTA, etc., to use a custom header fully.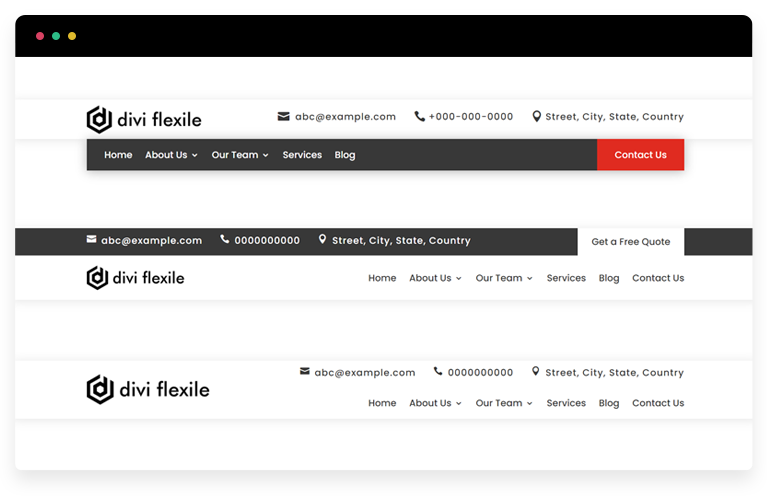 Complete your website's impression with an optimized Footer menu. Footer layouts of Divi Layouts Extended allow you to show subscriber's forms, products, contact details, maps and more.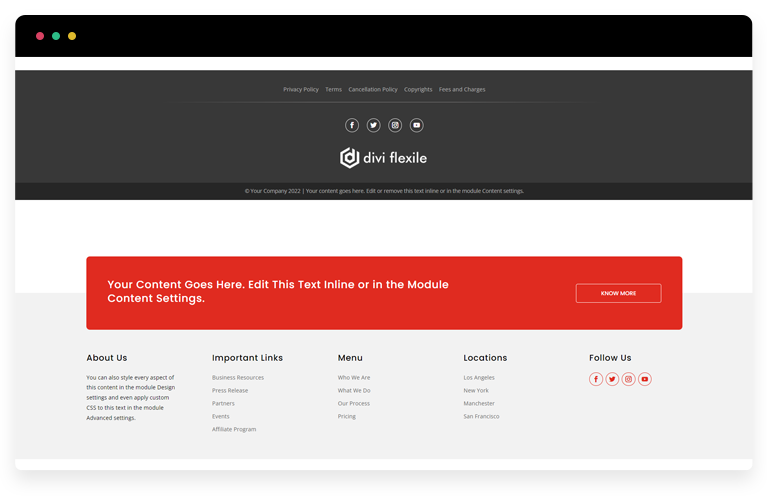 Images, videos, and text content – make your website rich with info and beautiful using the Hero Section layouts. Start well, express well and ultimately finish well.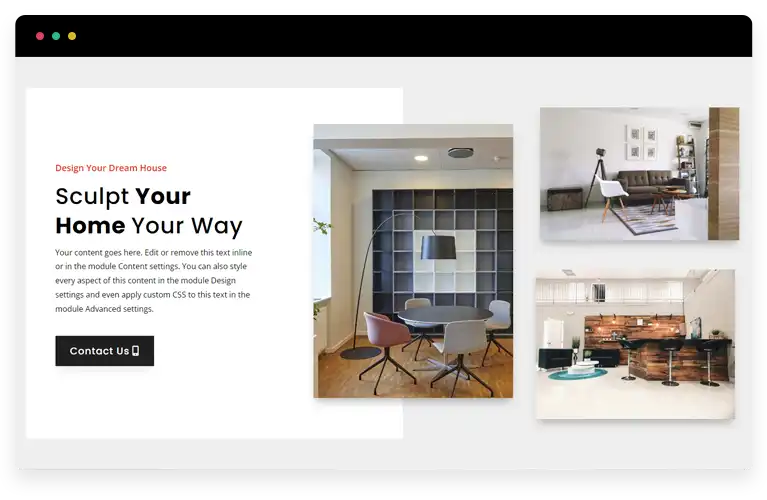 Make your Divi WooCommerce store present different events and elements brightly. Add countdown timer sale banner, collections, discount offers, and other store elements effectively.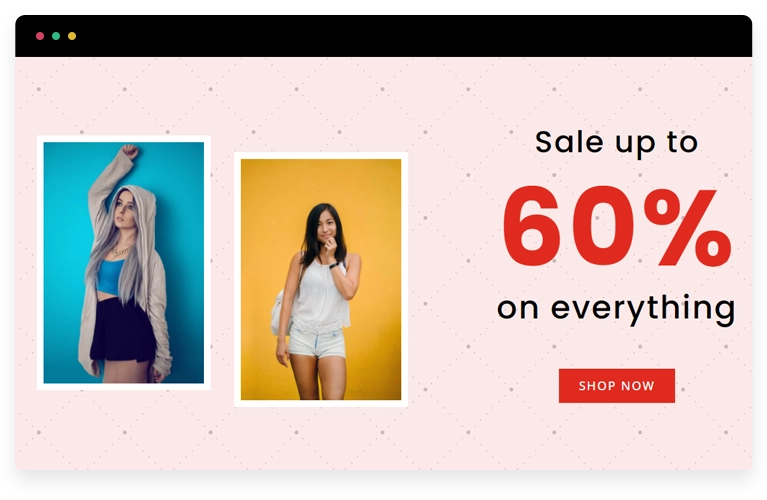 Provide an easy way for visitors to explore posts. Create archive pages displaying posts in multiple columns with interesting hover effects, read more buttons, featured images and more.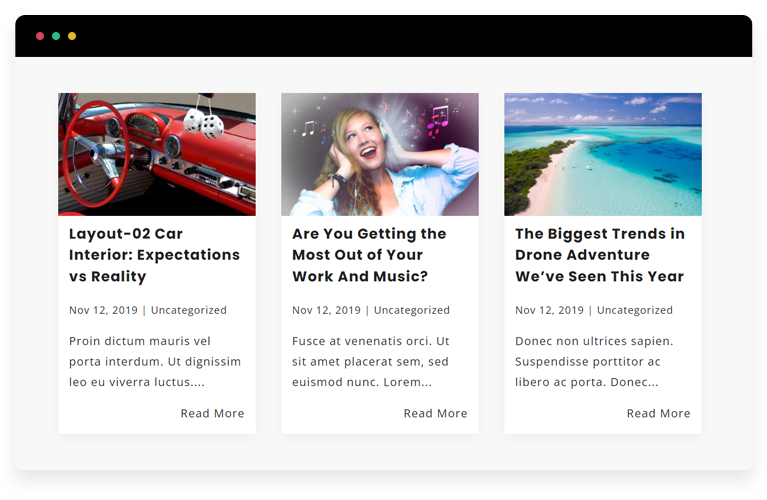 Share your every worthwhile moment or event info in a much more highlighting and creative way using the engaging timeline layouts available with this extensive layouts cloud plugin.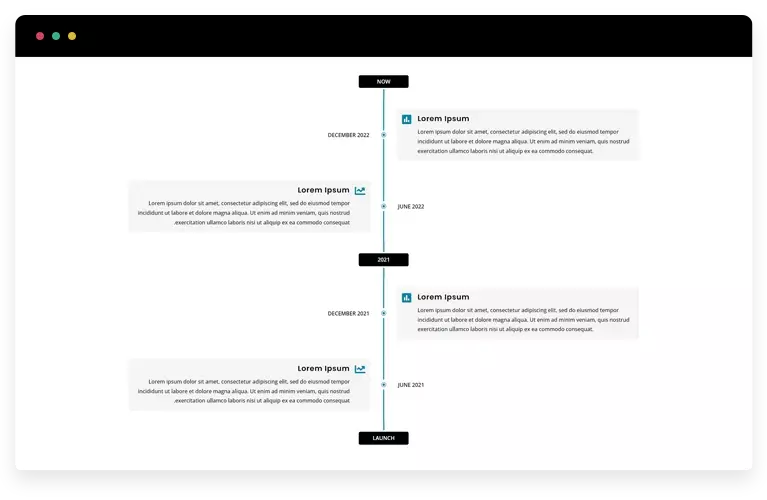 Display images that make users pause and get involved for a longer time. You can display pictures in frames, column space, overlay icons, and shapes to create a rich experience.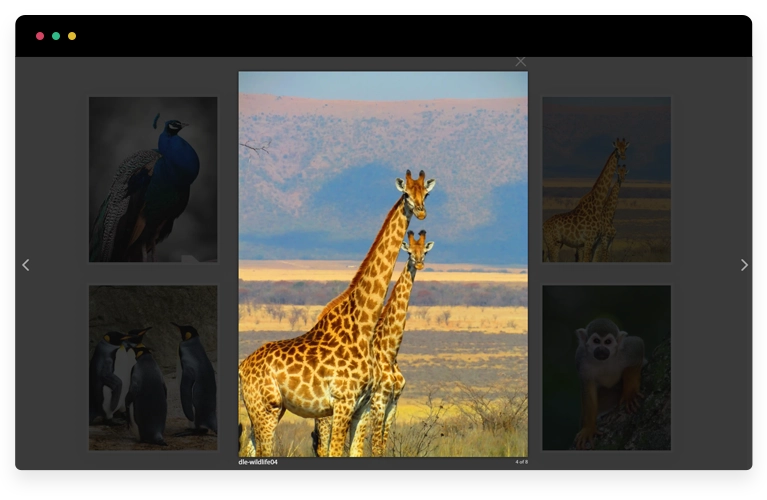 Showcase successfully completed client projects in beautiful portfolio sections allowing to add images, overlays, icons, links, CTAs, project category filters and more.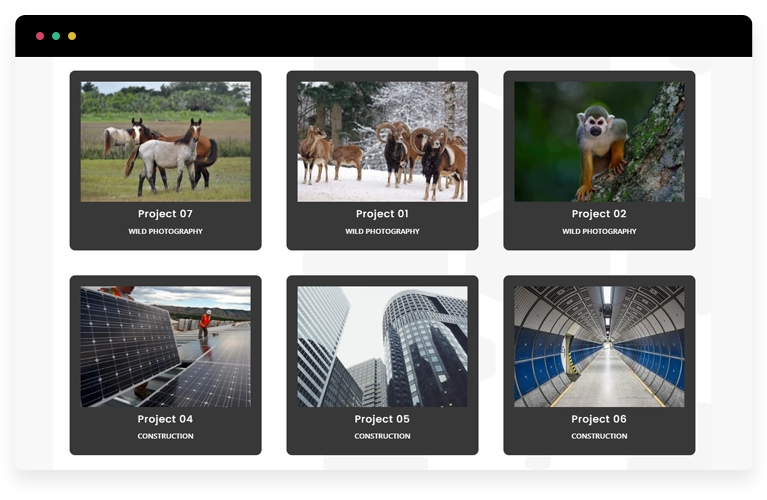 Add essential content concisely using the Divi Tabs layouts. No need to add long paragraphs to explain different things. Try both vertical and horizontal layouts.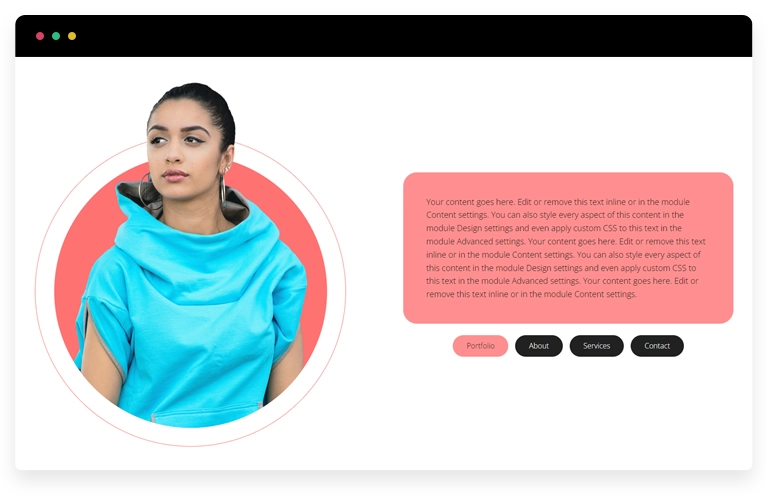 FAQ Layouts that allow you to add questions and answers in the most captivating way. You can choose layouts that have accordion, toggle, tabs, or show FAQs with icons.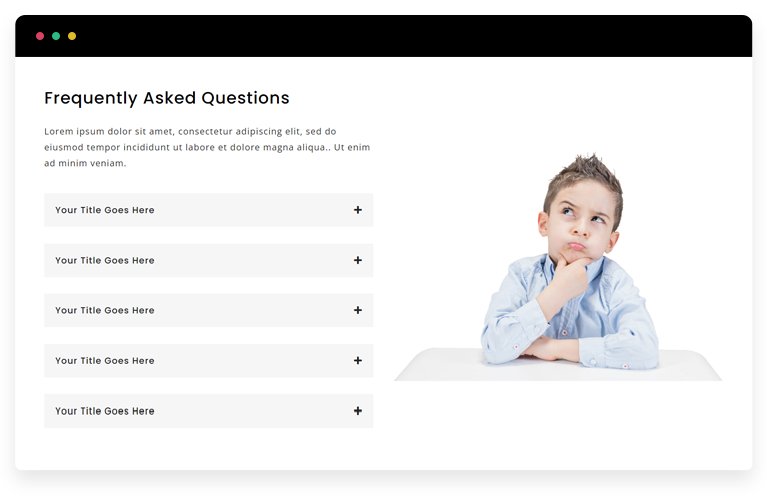 Add pricing info on your website, whether for products or services, that looks rich and clear for all occasions. Mention price and description; add product thumbnail, CTA, etc.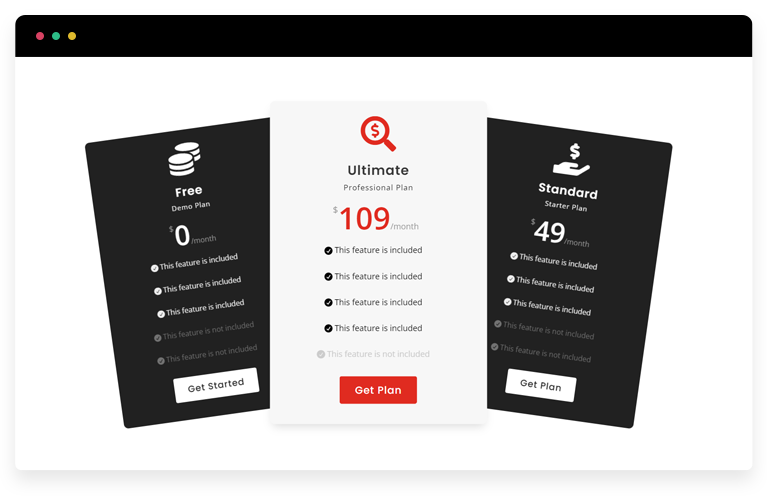 Add content creatively and effectively with images and icons using Blurb Layouts. Give it an interactive look by using customized read more buttons users love interacting with.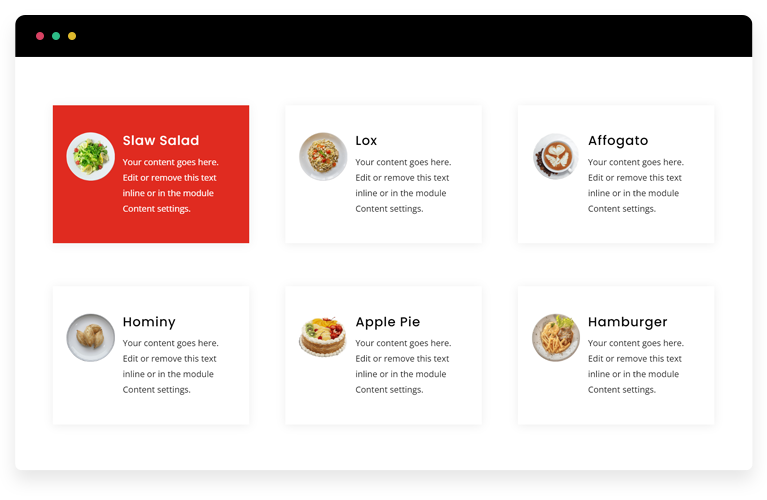 Show off your qualified team in style with different Team Section layouts. Feature social profiles, short info, and designation with images in square, rectangular, and round shapes.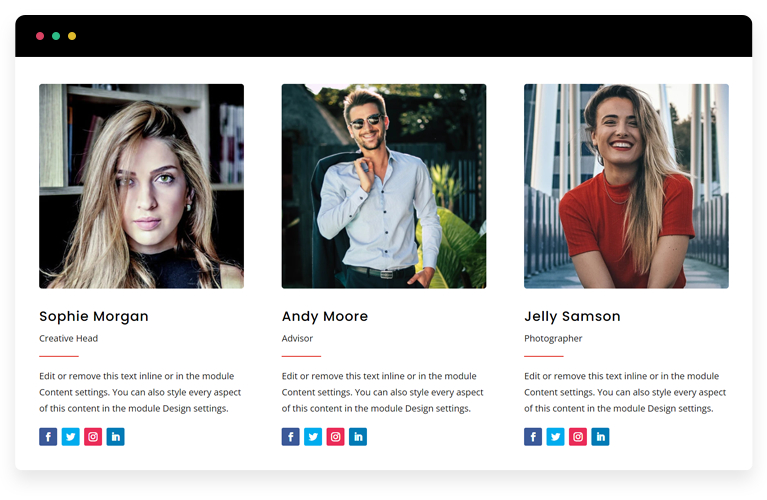 Show experience, team size, clients, projects done, and more impressively, using the engaging Number Counters layouts. Make everything count just like you want them to be.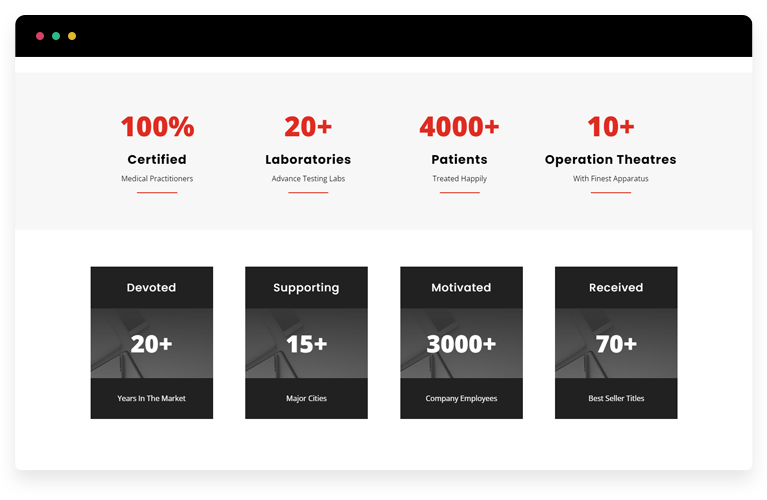 Create excitement, FOMO, and more in users' minds with eye-catching Countdown Timer Layouts. Make all website events sound major by showing when they will begin and end.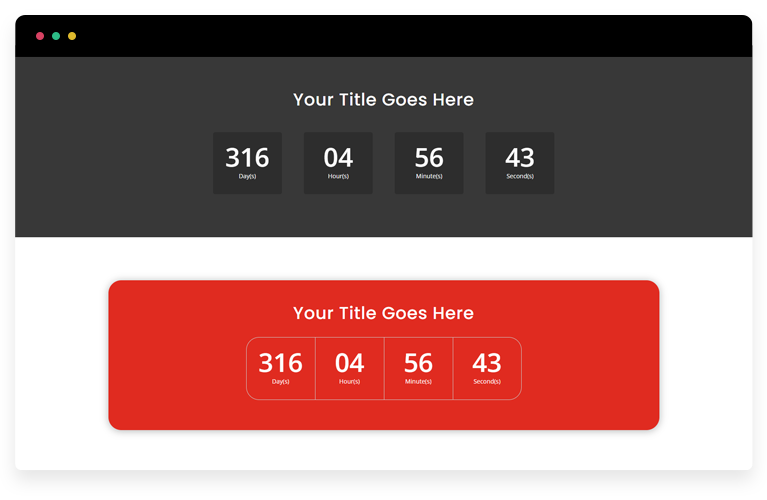 Gain new users' trust by showcasing engaging testimonials on the slider and in the grid. The testimonial layouts display author image, company name, and more with utmost visibility.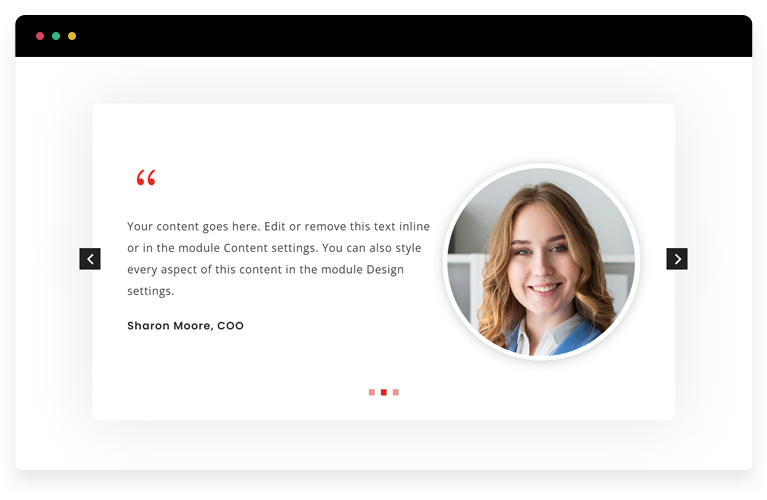 Add concise information on your website to generate more leads. The optimized CTA layouts allow you to add engaging copy with organized CTAs to greatly impact users' minds.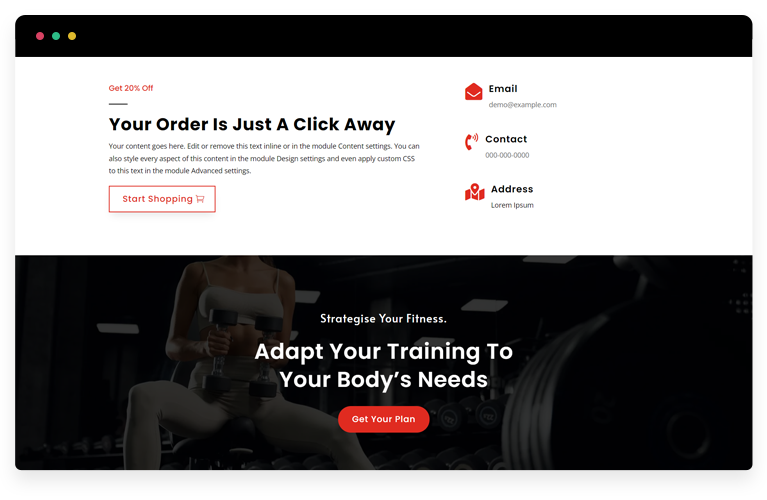 Beautiful and clear Contact Form layouts that allow users to fill out details easily. Whether for query or registration purposes, these layouts will complete contact pages impressively.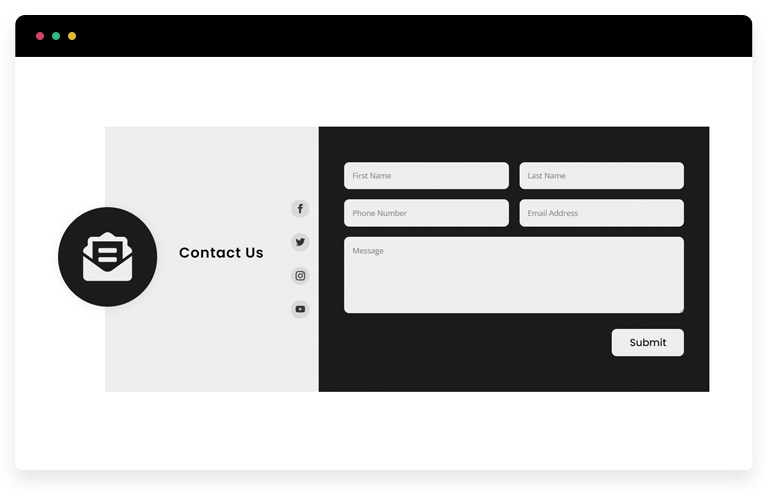 With About sections, make your story connect with people. Use dual graphics, number counters, optimized CTAs, lists, parallax, skills bar, and more to make about info worthwhile.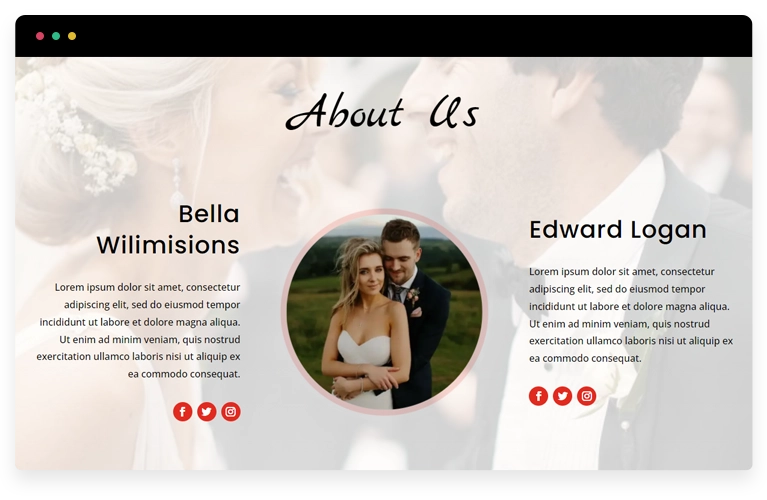 The Accordion available in this plugin adds content in a highly creative way. Plus, you get additional elements to enhance its work, such as a contact form, CTA, skills, etc.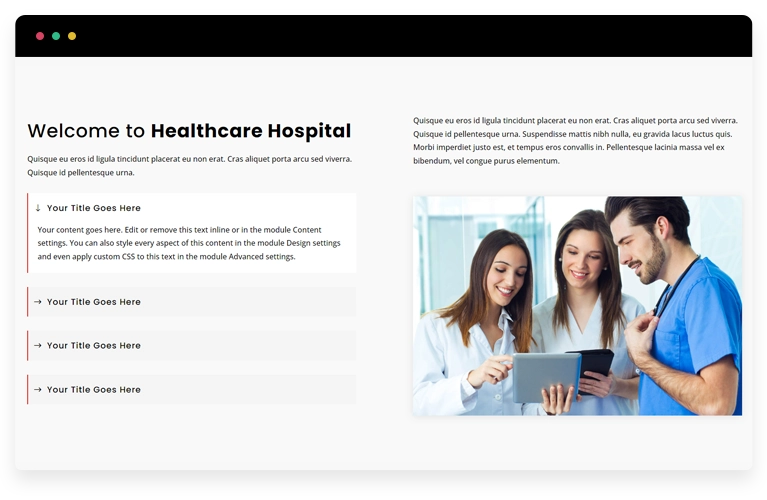 Using the Business Hours layouts, you can make your working hours stand out on the site. These layouts list the time vividly with additional content, background image, CTAs, and headings.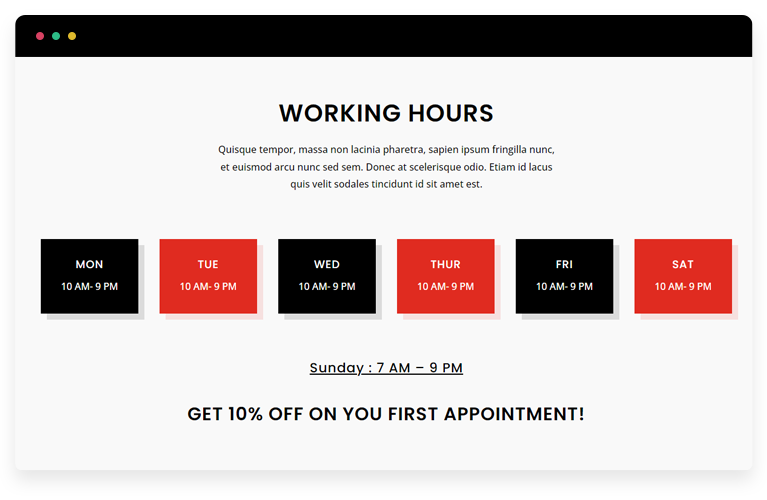 Add highly engaging Divi buttons to your website that motivate users to take action. These layouts have unique shapes, backgrounds, icons, sizes, hover effects and more.
Make every page ready to capture subscriptions using the optimized Email Opt-in layouts. Use single or multiple input fields, social media links, background images, etc.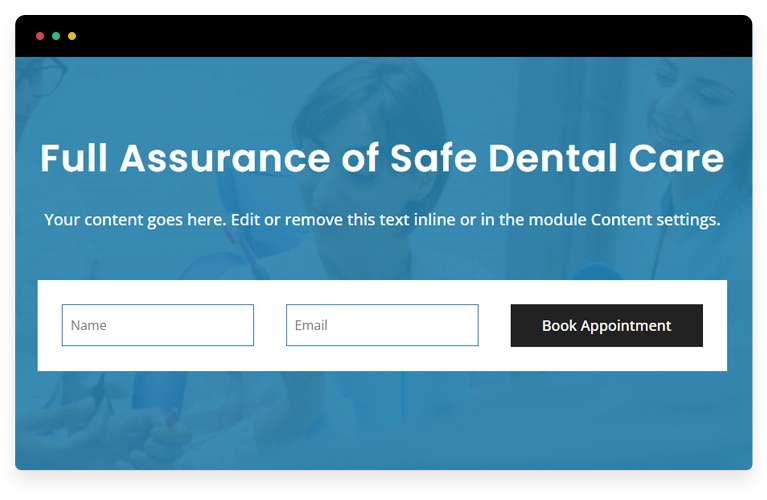 Got an amazing product or offer world-class services? Then present them richly using the Features layouts. It allows you to use icons, content, on-hover effects, and images.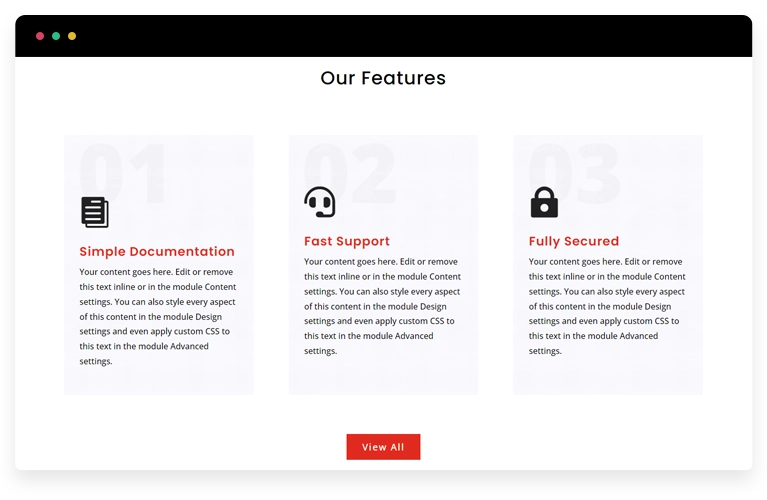 Every client is a precious client. So, make them look outstanding with the Clients' Logo layouts and gain the trust of your new customers for effective business.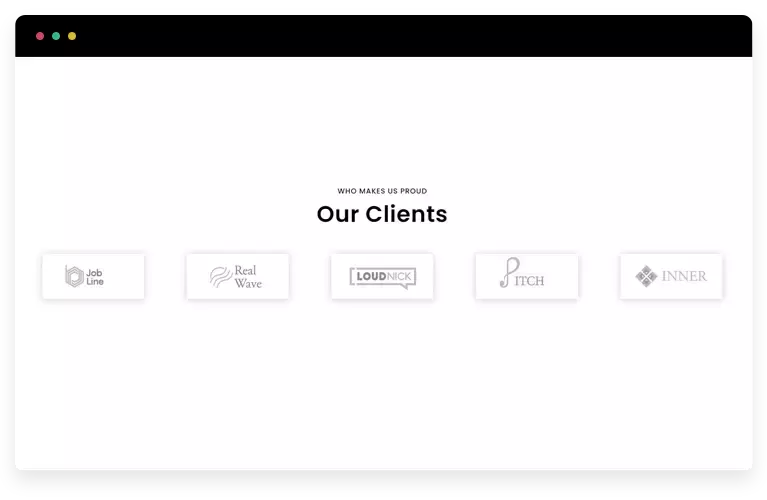 Improve your website's functionality and how you add content to it. Use the slider layouts to add content on an interactive slider consisting of buttons, background images, and more.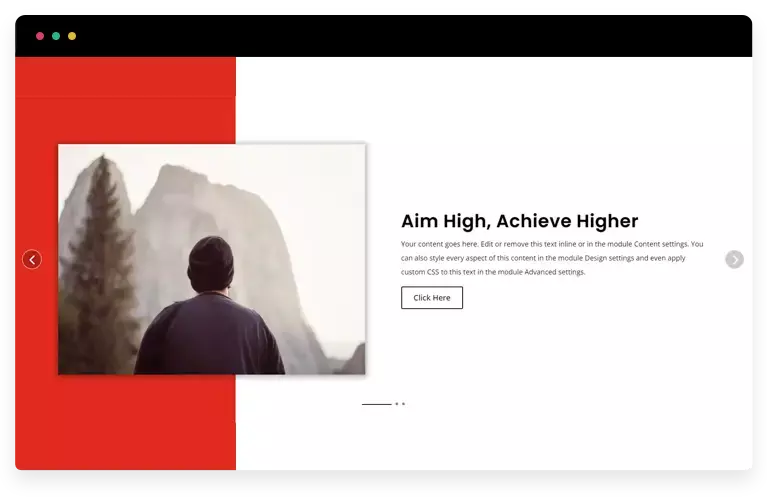 Present your services or products in a concise and well-explained manner. So, users can easily decide what they want to try.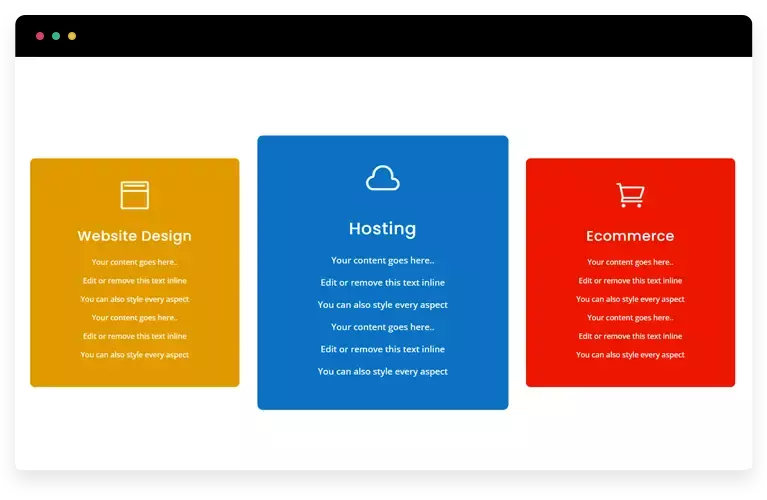 Add more info to the header of the site, such as discount offers, contact details, social media links and more. This will help customers to make quick decisions without getting stuck.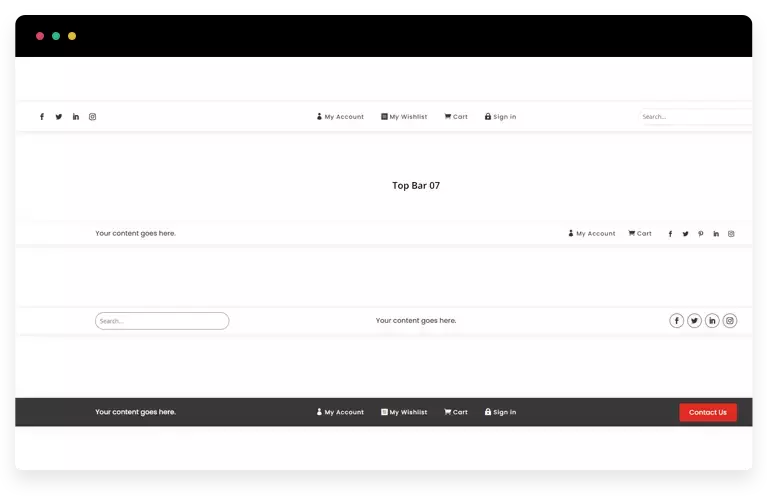 Make listing content look more clear and engaging. Show list icon, background color, side image, customized number bullets and a highly readable copy.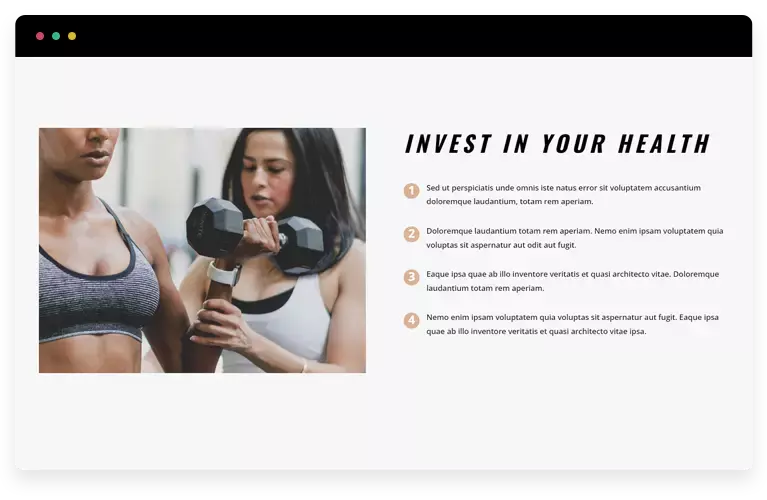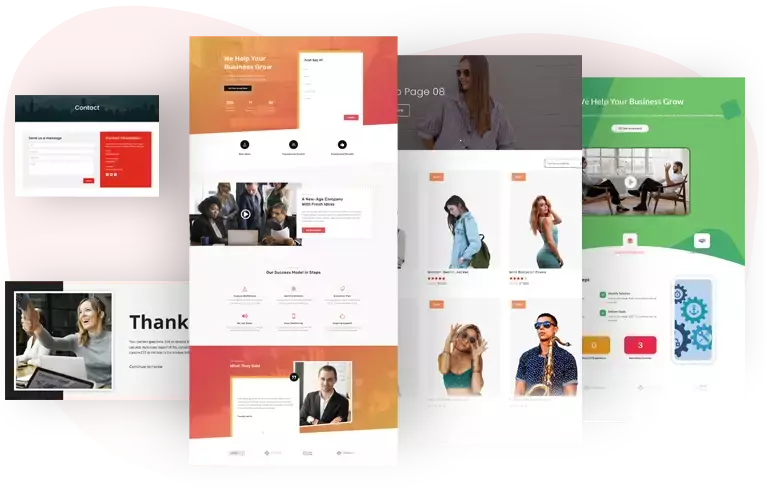 Engaging, Confusion-free, and All-around Page Layouts
Welcome users to the right page with the most blushing design using the landing page layouts. Display heartwarming messages on soothing Thank You page layouts. Use confusion-free 404-page layouts for utmost engagement. And that's not all; this layouts cloud has page layouts of different kinds to fulfil Divi web design needs of all kinds.
10 Homepages
40 Landing Pages
100 WooCommerce Pages
And Many More…
The Only Divi Layouts Cloud You Need
Divi Layouts Extended – a complete layout library full of premade Divi layouts. This is the only plugin you'll ever need where all your designing needs thrive. Neither import layouts nor make extra changes. Simply install the plugin, download the layouts you need, and use them creatively. From Header to Footer, Hero to Blog, this single plugin is the answer to all your requirements. Get it today, and feel the power behind it!
How do I download/import the layouts?
Divi Layouts Extended is a plugin. Therefore, there's no need to manually import the layouts. However, to use the layouts, first, you need to install the plugin, then from the plugin's layout library, download the layouts you like. Then, use them in the Divi Builder.
What will I get when I purchase Divi Layouts Extended?
The Divi Layouts Extended is an extensive plugin which entitles you to currently available different layouts, such as
– Blog,
– Header,
– Footer,
– Hero Sections,
– Testimonials,
– Team Sections,
– Countdown Timer,
– Blurb,
– FAQ Sections,
– Number Counters,
– Pricing Table,
– CTA Layouts,
– Contact Form,
And everything we'll release in the future. This simply means you'll get more now with Divi Layouts Extended as well as more in the future.
Do I need Divi Theme to use this plugin?
Yes, as Divi Layouts Extended is built on and for Divi theme, you need to have Divi theme installed and activated on your site.
Can I use another theme other than Divi?
No, you can't. To use Divi Layouts Extended, you need a Licensed Divi theme developed by Elegant Themes.
Do I need a Divi child theme to use Divi Layouts Extended?
No, you don't have to. However, if you're using a child theme, you can use the plugin to enhance the theme's look and feel.
Can I only use one layout at a single time?
Not necessarily; you can combine the layouts as you may. For instance, you can use both Testimonials and team sections on a single page if your design needs it.
Use the layouts as your requirement without overwhelming the structure. That's our suggestion.
Can I deactivate or uninstall Divi Layouts Extended after completing my website?
No, you can't. The layouts you'll use are only available because you have the plugin installed and activated on the site. Therefore, deactivating and uninstalling won't help.